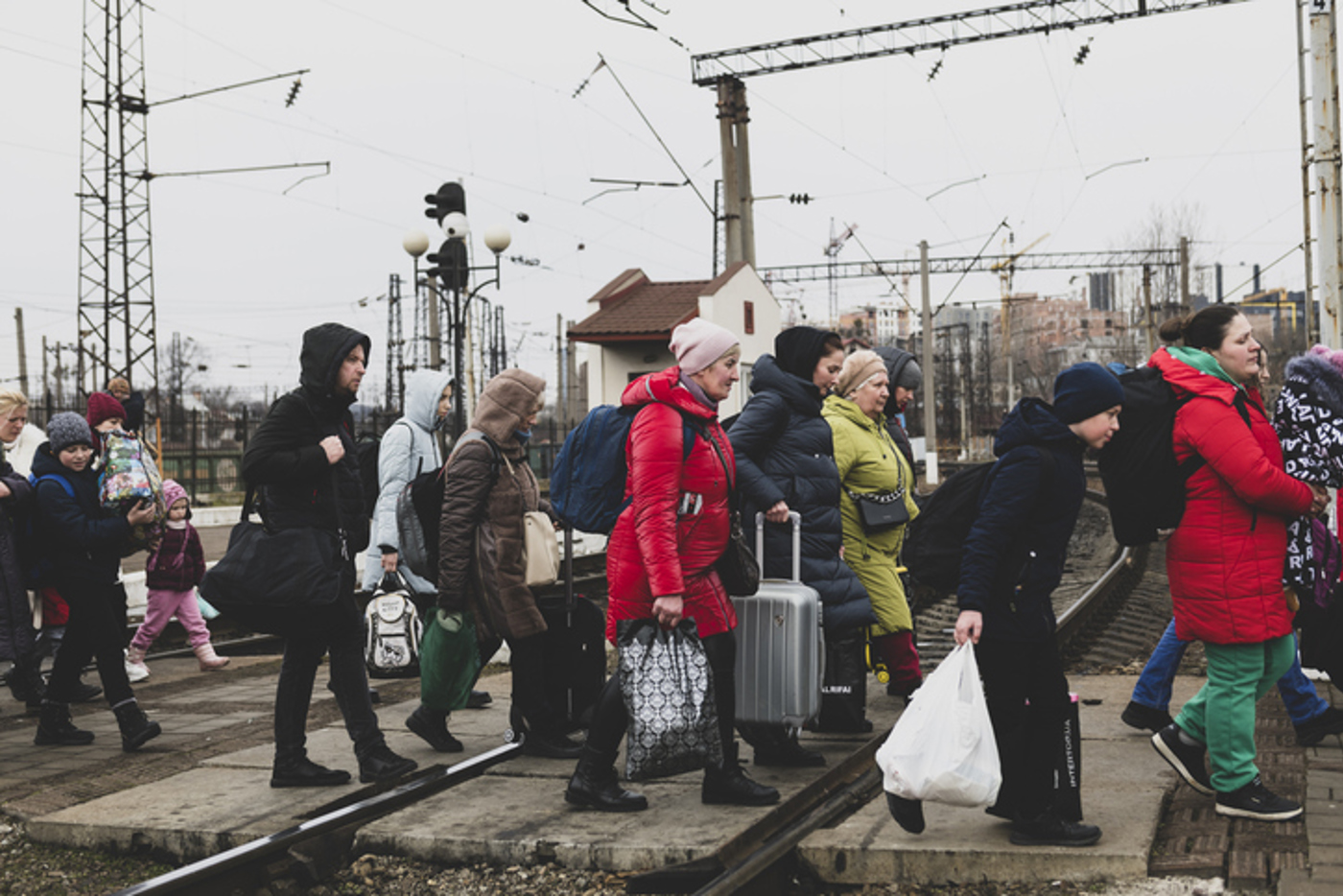 Millions of Ukrainians are fleeing their country and seeking refuge and safety in countries across Europe and elsewhere. At times like this, many of us want to be able to respond practically to meet this growing need, but how do we do this safely, ensuring we give sufficient consideration to the safeguarding implications in providing support to newly-arrived, isolated and often traumatised individuals?
Here are seven top tips to help your organisation as you consider how you might respond safely:
1. Take time to be ready, don't rush.
In planning carefully, you should take the time to be ready rather than rush to find solutions that may create other unintended risks. Sometimes, our best intentions can end up causing further issues if we have not thought through our ideas before attempting to put them in action. This is a fantastic opportunity, but it is also a huge responsibility. Make sure you are taking the proper time needed to put the safety measures in place that will help guarantee the safety of those we are trying to help, as well as those providing the help.
2. Be clear on what you are offering.
It may be that those you are looking to help or support may be traumatised and need counselling or other medical, emotional, psychological, or spiritual support. This should always only be done by those who are sufficiently trained to do so.  Be clear on what you can and can't offer, and on what you are equipped or not equipped to offer. You may consider drawing up a list of organisations you could sign-post people to, or partner with other organsiation's who may be able to offer other kinds of support. Find a way of helping that best fits your abilities and resources.
3. Ensure your Safeguarding Coordinator or designated lead is involved in your planning.
Your Safeguarding Coordinator or designated lead will be able to help you think through the implications of any new activity and give recommendations for safer working. As with any new activity you are undertaking, a risk-assessment should be completed, and proper thought needs to be given to the safeguarding implications. Keep your safeguarding lead informed of any changes to your planned activities.
4. Build and equip your teams.
It is so important to ensure that you have sufficient team to undertake your plans safely. Many of your team members may be volunteers offering time and other assistance. Depending on the nature of the support you are planning to offer, you may need to consider what checks are required for them to perform different functions. Ensure that you have taken the time to provide appropriate awareness raising exercises and training so that help can be offered from an informed position.
5. Nominate a person to coordinate or oversee your response.
It is a good idea to appoint someone who has the specific responsibility to coordinate or oversee the support that you are offering. Ensuring you keep records of what activity is being undertaken that is outside your usual remit and by whom. A single point of contact or short list of authorised contacts could be circulated with guidance on how to get in contact if help is needed.
6. Let your wider community know you are there.
Once you're ready to offer help and support inform your local authority and other voluntary sector partners that you are there. They may not be aware of the resources or support that you are able to offer. Let them know what resources and facilities you have that may be of use. Inform them of your plans for mobilising support to newly-arrived families, evacuees and refugees. You may not have the full details worked out yet, but just letting them know that you intend to be a part of the support available could be part of the solution being searched for.
7. Make sure you regularly review what you are offering.
It is important that you factor in time or schedule regular points in the months ahead when you review the support and activities you are undertaking and use any feedback or observations about what is and isn't working to adapt and amend your offer.  It's especially important that you proactively get feedback from those who are receiving your help to hear from them about their experiences. This may require the services of a translator so considering how you might do this effectively could be something you think about in advance.
Resource links:
Below are a list of resource links and various external sources of support which may be helpful.  Please be aware that Thirtyone:eight is not responsible for the content or security of external sites.
England & Wales:
Applying for DBS checks
For DBS checks, the council and/or Registered Body that the council use, will provide the sponsor (and any adults, 16 or over, in the sponsor's household) with the appropriate form, Basic or Enhanced, which will need to be completed by the individual. The council will need to check the identity of each applicant and, for the Enhanced check, countersign the application form.
Councils should be aware that:
DBS is required to charge a fee for checks. Councils will be required to cover the cost of DBS checks from the £10,500 funding that is being provided to enable them to provide support to families to settle in.
To facilitate processing, councils or Registered Bodies must include the word "Ukraine" in the 'position applied for' field in the form for Enhanced checks.
To ensure that the relevant Enhanced DBS checks are delivered as efficiently as possible the council or Registered Body submitting the check must not tick the box on the application form (field x66) which indicates that the applicant will be working at their home address.